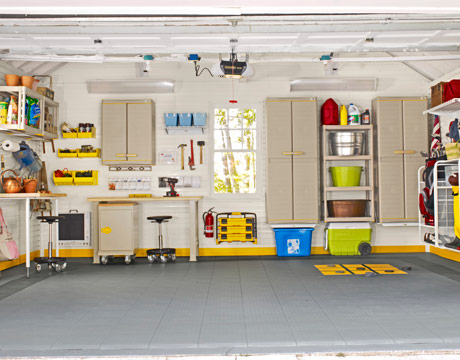 Garages are part of the home that many people overlook to clean or organize. Garages serve as a place to house our vehicles, storage space for unwanted items, or a man cave. But how cluttered must our garages get before we make the decision to purge and clean the one place that needs our attention?
Here are some helpful tips that can ease the burden of tackling such a tedious task:
Carve out the time to dedicate to this project- probably a weekend
Consider purchasing utility shelving and/or storage bins to help you organize items
Organize items in bins (seasonal, donation items, everyday use, etc.)
Label your bins and shelves
Optional: now that you can see your floor sweep ad mop the floors
Considering this project may be time consuming depending on the amount of items accumulated, make it fun and have the whole family to help. This task is usually an annual project but the benefits are everlasting.
Happy Cleaning!!